Multi Cyclone Dust Collector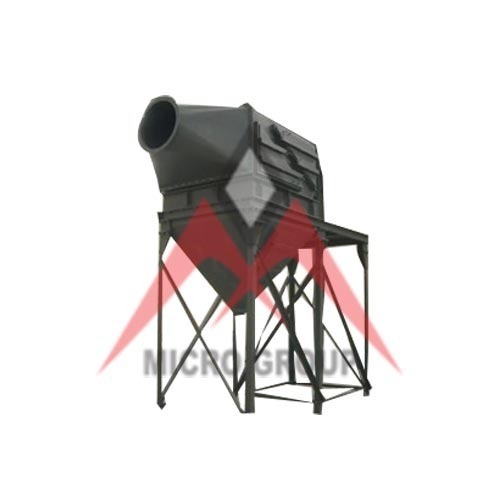 Multi Cyclone Dust Collector
Price And Quantity
Piece/Pieces

10000.00 - 100000.00 INR
Product Description
Multi Cyclone Dust Collectors : Proffered for a safe and pollution-less environment
Multi Cyclone Dust Collectors are the simple tanks included with no moving parts. These have been specifically utilized for dust separation and are incorporated with outer cylinders, air inlets etc. Incorporated with dust chutes, as well as flex hoses, these have a well-organized operational procedure. The design of these collectors are capable to remove the heavier dust particles, without the clogging of the filters. Less affected by air turbulence, these come with increased weather resistance and accrued fine particle detachment. The smaller the length of the cyclone, the quicker the air move with finer separation. Provided Multi Cyclone Dust Collectors are robustly designed for insuring precision in their specific process of filtration.
Operational Procedure :
The dirty or dusty air gets an entrance through the inlet and twists speedily around. This spinning of these collectors throw the heavier corpuscles outward to the cyclone dividers. Flowing of air on the cyclone walls is gradually reduced via friction. Particles get cornered in the slower tossing air and then gravitational force pulls them down. The cone located on the bottom of the cyclone forces keeps the particles pressed constricting to the walls. The particles proceed to slide in a descending order and finally exit out the dust chute into the assemblage bin. The dust chutes incorporated are tightly sealed to the bottoms of the cyclone without air holes so as to stir up the collected dust.

Other peculiar benefits of Multi Cyclone Dust Collectors
Capable to raise the quality of air discharged from industrial as well as commercial procedures.
Capable for handling high-volume dust loadings.
Efficiently separate particulate substances from the process air.
Included with settling as well as baffle chambers.